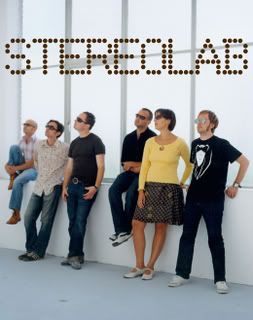 Was listening to Stereolab's most recent 'Chemical Chords' and it got me wondering what the band was up to at the moment.
Found their announcement that
Stereolab is on hiatus
. Nooooooooo!!!

Their site
says they're working on yet another 'Switched On' comp of singles.
There's also talk of remastering the back catalog. I can only hope that some vinyl reissues will be part of that ... I have some gaps to fill in my collection.
Bummer since I had tickets to see their last show in U.S. in Solana Beach, CA in fall 2008, but had to cancel my vacation due to $$$ issues.
By my calculation that would have been the last U.S. show before the hiatus.